AMD Game Zone
From High Performance Gaming?to?Everyday Computing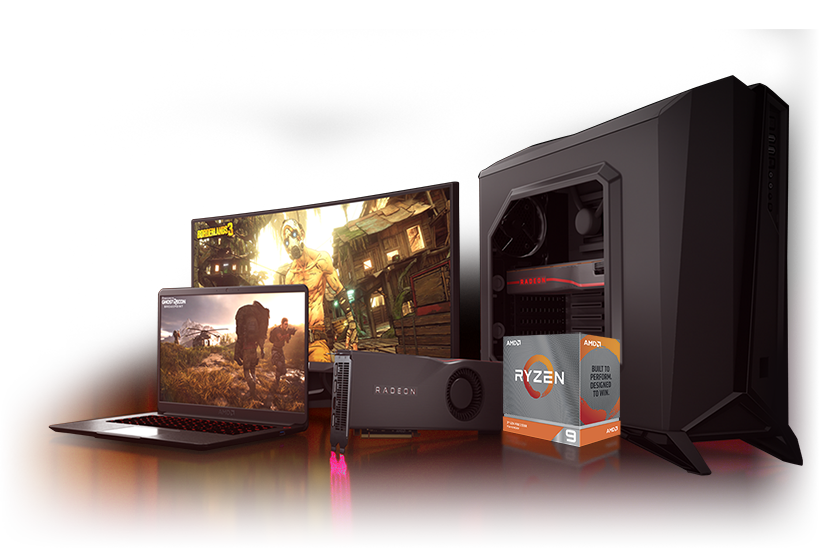 Let's look at
Shop AMD?Products
AMD is the only company in the world that has both high-performance graphics and high-performance compute technology. Whether you are talking about gaming, VR, ?artificial intelligence, or everyday computing; ?AMD is driving innovation in high-performance computing, graphics and visualization technologies.
AMD Ryzen Processors
Ultimate Performance
Higher speeds, more memory, and wider bandwidth than the previous generation. 3rd Gen AMD Ryzen? processors with the 7nm "Zen 2" core sets the standard for high performance: exclusive manufacturing technology, historic on-chip throughput, and revolutionary overall performance for gaming. From the beginning AMD's 3rd Gen Ryzen? processors were designed with this philosophy, to break expectations and set a new standard for high-performance gaming processors. That's exactly what it does.
AMD Radeon Graphics
A New Extreme RDNA Architecture
The Radeon RX 5700 Series GPUs are powered by the new RDNA architecture, the heart of AMD's advanced 7nm technology process. ?RDNA features up to 40 completely redesigned Compute Units delivering incredible performance and up to 4x IPC improvements, new instructions better suited for visual effects such as volumetric lighting, blur effects, and depth of field, and multi-level cache hierarchy for greatly reduced latency and highly responsive gaming. The RDNA architecture enables DisplayPort 1.4 with Display Stream Compression for extreme refresh rates and resolutions on cutting edge displays for insanely immersive gameplay.
AMD Gaming Technologies
Game Fidelity, Accelerated
The Radeon RX 5700 Series GPUs power high fidelity gaming for immersive explosions, physics, and lighting effects, bringing realism to life. High-performance RDNA architecture was engineered to greatly enhance features like Radeon? Image Sharpening, FidelityFX, TressFX, TrueAudio Next, and VR technologies for maximum performance and beautiful gaming experiences.
The world's elite eSports gamers have uncompromising standards for the processors and graphics cards that power their gear. ?AMD provides the tools these top-tier teams and players need to compete with confidence against the best.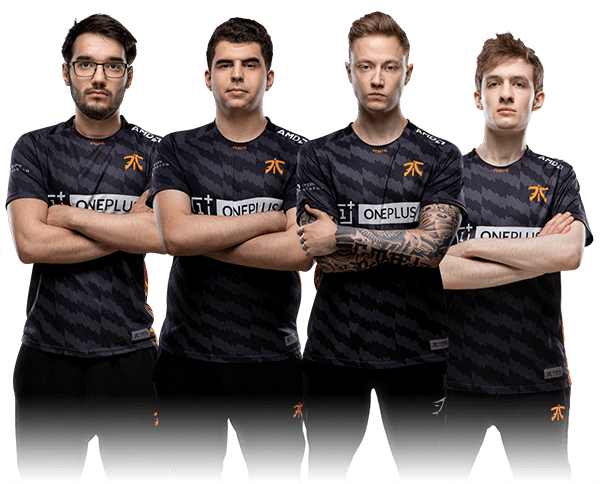 AMD Ryzen 4000 H-Series Mobile Processors
Uncompromising Performance for Gaming & Content Creation
Built for the most demanding gaming and content creation workloads,?AMD Ryzen?4000 H-Series Mobile Processors?are the new standard for?performance in innovative, thin and light laptops.?
Let's look at
Videos
The Bring Up – Extra Bytes: PC Setup Deep Dive
We Bring Up: Cavin guides you through his process for setting up a PC from start to finish.
The Bring Up – Setting Up Your PC
We Bring Up: how to best "make use of the juice" when setting up your system, Bridget and Cavin answer community questions and introduce the world to "Professor PC".
AMD Link Overview
Play your PC games on any mobile phone or tablet, virtually anywhere in the world with the latest version of AMD Link and Radeon? Software Adrenalin 2020 Edition. ?Download AMD Link for free from your Android or Apple* app store.
亚洲 中文字幕 在线观看,国产久久亚洲美女久久,国产亚洲观看视频在线,高清无码一区二区在线观看,中文字幕亚洲无线码一区
AMD Processors
Use this link to find more information on AMD Processors in our Learning Center
One of the most exciting components in the computer is the CPU (Central Processing Unit), which is essentially the brain of the computer. It interprets and executes instructions and data contained in software programs as well as the commands of its user. The more generic term "processor" is often used to refer to a CPU as well. The power and performance of the CPU are the greatest determinants of a computer?ˉs overall performance.